All in All, it seams the 1970s was the worst time for many bonfire celebrations. It was this time when they got a repatation for being dangerous events, yet reports from battle in local papers, seam suprisingly tame compared to what many believed went on.
This section features 1960 till 1969. The 1900s are also cut up into the following sections:
1900s
1950s
1960s
1970s
1980s
1990s
---
1971
---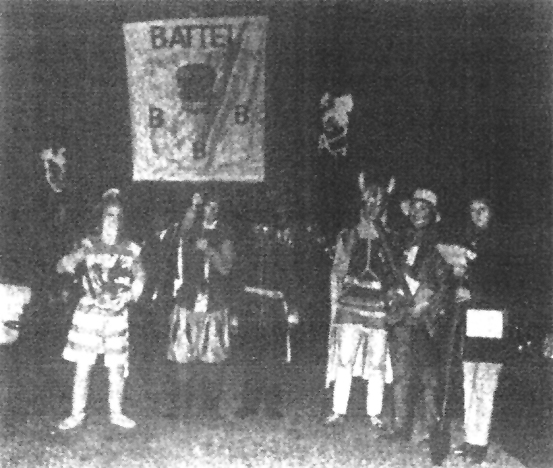 Since Rye Bonfire Celebrations had been called off for this year, Battle was set to have the biggest celebrations of its history as one of the 2 (the other being Ewhurst and Staplecross) Bonfire Celebrations in the Rural area. However, Secretary Robert Emeleus, always one of the old guard, expressed his views that Bonfire celebrations were dying off because of Television, as people would prefer to spend their extra leisure time sitting at home watching the set more then going out to watch, or even help, the Bonfire Celebrations.
---
1974
---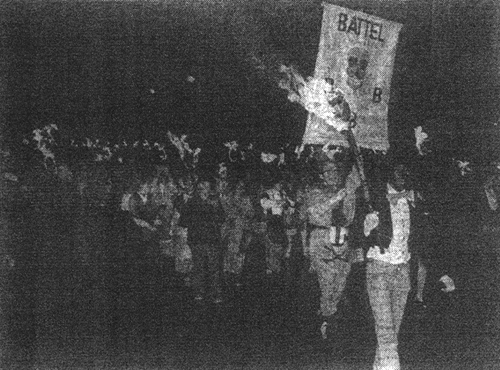 While Battle has has effigys for a time before this, 1974 seamed to mark the first time Battle used the `new` style Set Piece effigies. This first one was made with the help of Cliff Bonfire Society and was believed to have been of Guy Fawkes himself. It was also the year of our biggest turned out at the time, with 500 torches made, thousands of people turning up and a record collection of £213.50
---
1977
---
With the Queen`s Jubilee being that year, the celebrations decided to take an even bigger turn of events. Along with the normal award cups, the new `Jubilee Cup` was on offer and was won by Tracy Dale of the Cricketers Field for there Fancy Dress which depicted the Jubilee. Newspaper reports how, by this point, Battle had become famous for the set peices, which are the effigies, and this year it was the Effigy of the Queens Head.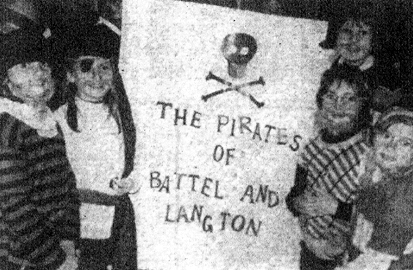 Some of the Kids from Battle and Langton Primary School Join in the Fancy Dress in 1977